U of A's Creative Writing MFA Celebrates its 50th Anniversary
Nov. 16, 2022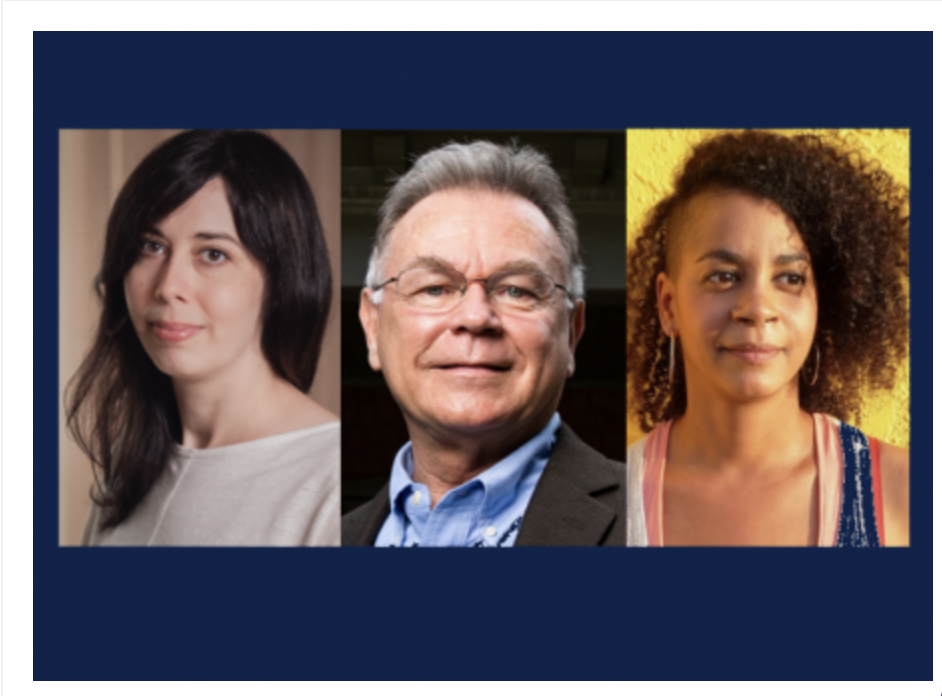 In celebration of the 50th Anniversary of the University of Arizona's Creative Writing MFA Program, we are so proud to present a reading by three distinguished alumni from across the decades: Cara Blue Adams, Alberto Ríos and Aisha Sabatini Sloan. 
Please join us for this very special event at the University of Arizona Poetry Center this Thursday, November 17, 2022 at 7:00 p.m. UA Time. Outdoor seating will be available. A cake and lemonade reception follows the reading in the breezeway.
As always, the event will be livestreamed by our generous Poetry Center colleagues at this link – a nice way for folks who are out of town or more comfortable watching from home to join us. 
Our gratitude to everyone who has helped bring this celebration together – beginning once upon a time in 1972! This celebration is for your many and mellifluous voices.
You can learn more about our readers and event sponsors below. 
Cara Blue Adams is the author of the interlinked story collection You Never Get It Back (University of Iowa Press, 2021), named a New York Times Editors' Choice and awarded the John Simmons Short Fiction Prize, judged by Brandon Taylor, who calls it "a modern classic." The book was shortlisted for the Mary McCarthy Prize and long listed for the Story Prize. She has received the Kenyon Review Short Fiction Prize, the Missouri Review Peden Prize, and the Meringoff Prize in Fiction, along with selection as a Pushcart Prize Notable. She is an associate professor at Seton Hall University and lives in Brooklyn.
Alberto Ríos's latest books are Not Go Away Is My Name, poems, and a novel, A Good Map of All Things. A National Book Award finalist, Ríos has taught at Arizona State University since 1982. He is Arizona's inaugural poet laureate, a recent chancellor of the Academy of American Poets, and director of the Virginia G. Piper Center for Creative Writing.  He is a graduate of both the MFA Program and has a BA in English from the UA! Double alum!
Aisha Sabatini Sloan's writing about race and current events is often coupled with analysis of art, film, and pop culture. She is the author of the The Fluency of Light, Dreaming of Ramadi in Detroit, Borealis, and, with her father, the image + text collaboration, Captioning the Archives. The recipient of a CLMP Firecraker award, a National Endowment for the Arts fellowship, a National Magazine Award, a Lambda Literary award, and a Jean Cordova award for Queer Nonfiction, she is an assistant professor of English at the University of Michigan.
This reading is sponsored by the UA College of Social & Behavioral Sciences, the Department of English, and the MFA Program in Creative Writing. 
Additional support for the 2022-2023 Reading & Lecture Series was provided by Innovations in Healthy Aging – a strategic collaboration led by the University of Arizona Health Sciences, rethinking what it means to thrive while aging.